Bonsack Gallery

     "It's a BonSack"                          

Scroll down for workshop brochures and past class artwork

Please contact us if you wish to purchase a piece.  Tell us what you think about our web site. If you request it, we will phone you or e-mail you.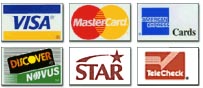 Purchase/Contact Us Workshops and Schedule

May be used for workshops too.